Premium Interlocking Services in Toronto​
Patio Interlocking Toronto
Using a natural stone patio, our team can create an outdoor living space that feels like an extension of your home.

Driveway Interlocking Toronto
Choose from any pattern, size, or shape of paving stones to achieve the desired look for your driveway.

Paver Walkway Interlocking Toronto
Paver walkways assist in improving outdoor space functionality, and enhances appearance significantly.

Interlocking Retaining Walls Toronto
Retaining walls are often installed in areas where extra support is required to avoid the ground from moving downhill.
At Interlocking Toronto, Expect: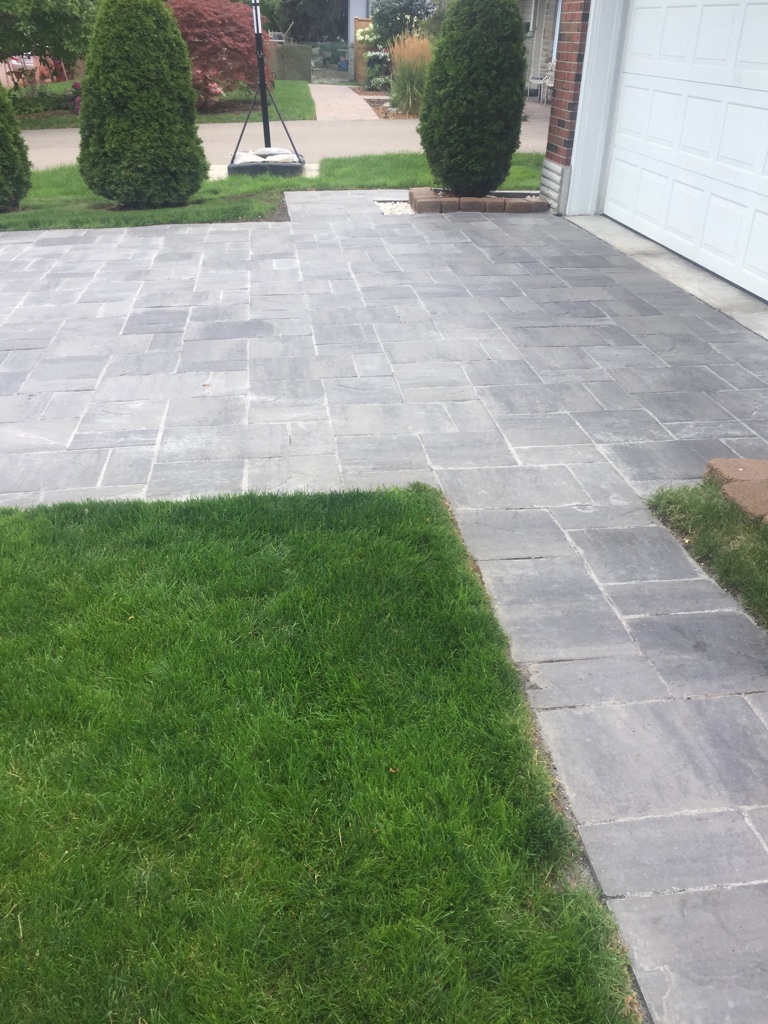 Interlocking Toronto has devised a unique product that ensures a lower cost whilst being able to offer our patrons excellent quality products.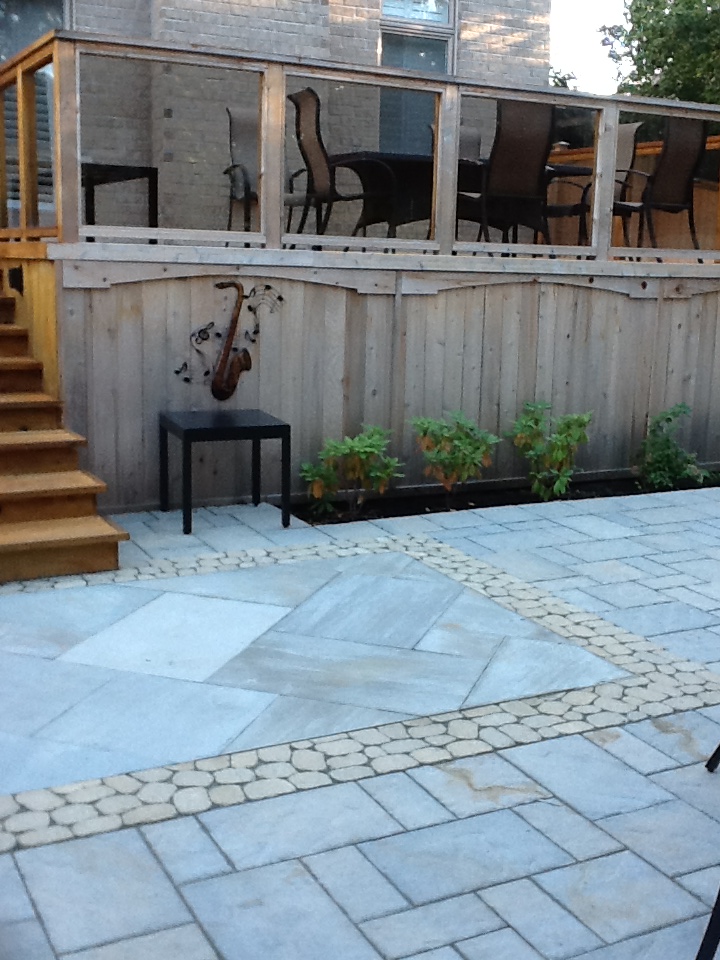 With a combination of quality European craftsmanship and cost-effective pricing, we are glad to provide you with services unmatched by our competition!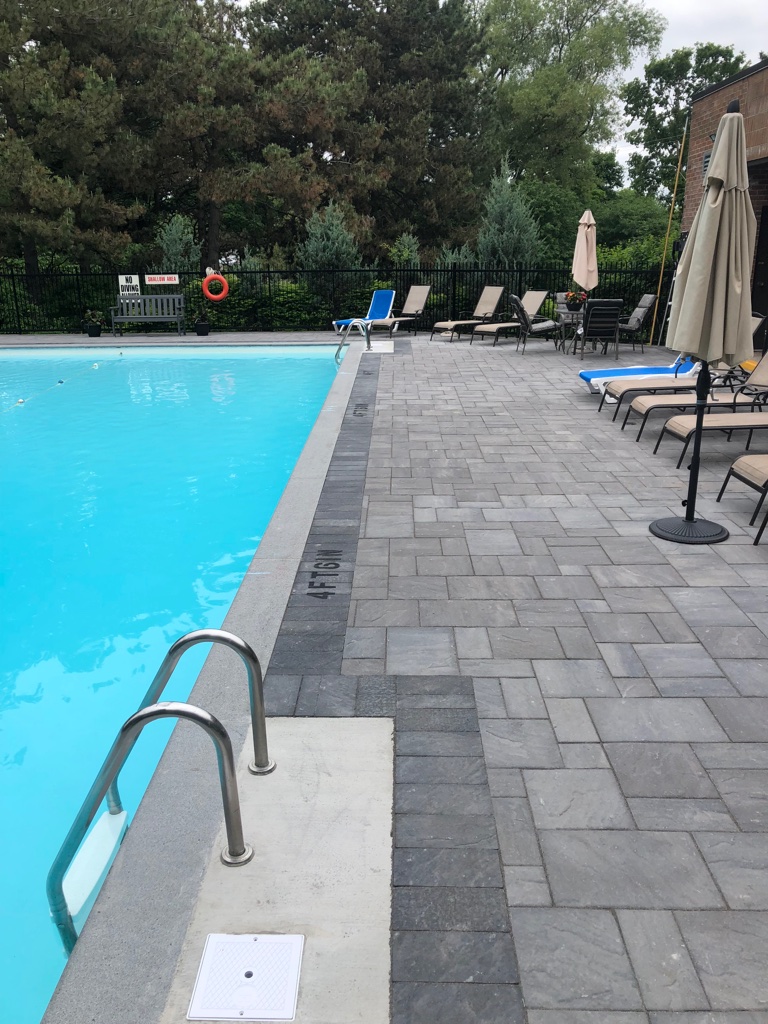 We use top-of-the-line materials and expert installers for all projects. Interlocking Toronto boasts over 24 years experience in the interlocking industry.
We Specialize in Making Your Landscaping Dreams Come True
Benefits to Interlocking Toronto Stonework
See Interlocking Toronto in Action!
Interlocking Toronto prides itself in the amazing projects done for all clients. We make sure to listen to client requests and meet their needs for every single project. Watch the video to have a glimpse into our daily process of making our many happy customers dreams a reality!
About Interlocking Toronto
Interlocking Toronto is a leading provider of high quality interlocking services in Toronto and the surrounding area. We have been in business for many years and have a reputation for delivering top-notch interlocking services to our customers.
Interlocking Toronto Services
Retaining Walls
Interlocking retaining walls are an increasingly popular choice among homeowners in Toronto looking to add both functionality and aesthetic appeal to their outdoor spaces. These walls are constructed using interlocking blocks, which are special types of blocks that fit together to create a stable and durable structure. In this article, we will discuss the benefits of using interlocking retaining walls, how they work, and how they are installed.
One of the main benefits of using interlocking retaining walls is that they are durable and long-lasting. Unlike traditional retaining walls constructed from poured concrete or wood, interlocking retaining walls are built to withstand the weight of the soil and water pressure. The blocks used in interlocking retaining walls are made of high-quality materials, such as concrete or natural stone, that are resistant to erosion, fading and weathering.
Additionally, interlocking retaining walls are versatile and customizable. You can choose from different types of blocks, such as natural stones, which comes in various colors, shapes, and textures. This allows homeowners to create a unique and personalized retaining wall that fits their personal style. With this option, you can create retaining walls that harmonize with the aesthetics of your property.
Installing interlocking retaining walls is a relatively simple process. Firstly, the ground must be prepared by leveling and compacting the soil. Next, the base course is laid and leveled, then the first layer of blocks is set in place. After that, each subsequent layer is carefully stacked and secured using a special adhesive or geogrid. The wall must be leveled and plumbed and lastly, the backfill is completed and compacted.
Benefits to Interlocking Toronto
One of the main benefits of interlocking stones is that they do not allow weeds to grow through the cracks, unlike asphalt or concrete surfaces. This means that you won't have to spend time and money on weed control, which is a major benefit for those who want a low maintenance driveway. At Interlocking Toronto, we take pride in the quality of our work and strive to deliver the best interlocking services to our customers. Our driveways are built to last and are designed to hold up well in the winter, even in the harsh weather conditions that we experience in Toronto.
Overview
In summary, Interlocking Toronto offers a wide range of interlocking services, including concrete base interlocking for driveways, interlocking stone for driveways, walkways, and patios, interlocking pavers, retaining wall construction, paver walkways, and stone refacing. These services offer a number of benefits, including durability, low maintenance, and the ability to add value to your home. We are dedicated to providing good quality interlocking services in Toronto and the surrounding areas. If you are in need of interlocking services, don't hesitate to contact us for more information.
Looking for railings to compliment your new porch steps? Click here to visit our railings website!